Contact Information:

Phone:
Ron:
(780) 387-BAND (2263)
(780) 940-9290
Debbie:
(780) 352-7251

Mail Address:
Box 38
Millet, AB
T0C 1Z0


FaceBook:
Millet Gospel Concert


Concert in The Country 2017 - Entertainers:
Keepers of the Faith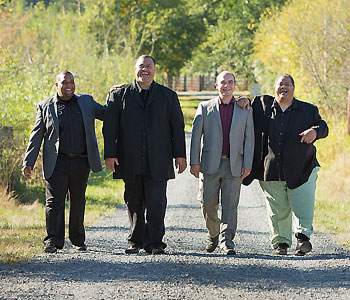 KEEPERS OF THE FAITH quartet is made up of four male vocalists who love to serve God with their music. The group consists of Lima Taiti, Agaese Taito, Mason Mataele and Kevin Mills.
Keepers of the Faith is one of the more diverse Southern Gospel quartets you'll ever hear. That diversity is very evident in their unique style. Keepers of the Faith brings a Pacific Islands flavor, with the souls of saved men, to the genre of Southern Gospel Quartet Music.
Keepers of the Faith has been in ministry for over 15 years. The ministry started out as a prison ministry team. They are now a renowned gospel quartet who are touring and living to the standard of their name.
www.kotfquartet.com