Contact Information:

Phone:
Ron:
(780) 387-BAND (2263)
(780) 940-9290
Debbie:
(780) 352-7251

Mail Address:
Box 38
Millet, AB
T0C 1Z0


FaceBook:
Millet Gospel Concert


Concert in The Country 2017 - Entertainers:
Naomi Striemer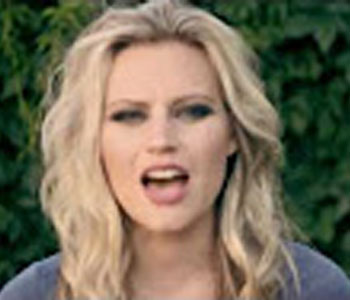 NAOMI STRIEMER is a prolific author and chart topping Christian singer/ songwriter who comes to us from Nashville, Tennessee to share her powerful music and testimony of how God lead her from a life of fame and fortune to a life of Ministry.
Naomi is a Canadian-American singer. Born in upstate New York but raised in a conservative Christian home in rural Nova Scotia, Naomi wa home-schooled and void of any media influences until the age of 10. She sang from the time she was a young child. Following her early success with secular music, she has turned her attention to Christian songwriting and singing.
Naomi has been nominated for multiple Christian music awards, received CCM radio chart success and has written a best-selling book titled
"Backstage Pass"
which documents her journey from the world of pop music to Christian music ministry.
Naomi Striemer is a critically acclaimed, chart topping singer-songwriter, renowned speaker and best-selling author. She can be found touring the world, with concerts and speaking engagements.
www.naomistriemermusic.com
View Naomi Striemer Videos:
Preview
My Story
You Are Beautiful