Contact Information:

Phone:
Ron:
(780) 387-2263
(780-387-BAND)
Debbie:
(780) 352-7251

Mail Address:
Box 38
Millet, AB
T0C 1Z0


FaceBook:
Millet Gospel Concert


Concert in The Country 2017 - Entertainers:
Rev K and the Freedom Eagles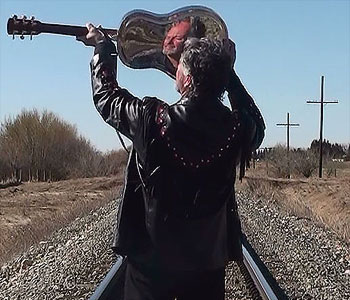 KERRY'S music style is a mixture of folk and blues. He plays guitars, harmonica and sings with a style of his own. He loves to share his music with both large and small audiences.
"The songs I write often come to me spontaneously, often when I am not even thinking of writing a song. They usually have something to do with what is going on for me personally. They are stories that often have hidden meanings or are connected to a story that means something to me but may not be seen in the same light by someone else. Getting to know my songs is like reading a map of my life. I love the connection that is made with other people with my music.
www.revkmusic.com